Older articles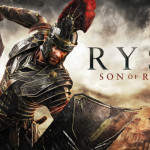 Mon November 25th
Inon scores Microsoft's Xbox One launch trailer for RYSE: Son of Rome.
Read more ›
Tue October 22nd
Warner/Chappell releases Inon's new music library "DEVILISH DELIGHTS."
Read more ›
Mon August 12th
Inon conducted some of the orchestral classics that will appear in "Disney Fantasia: Music Evolved" with the Disney Chamber Ensemble at Disney's D23 Expo, the ultimate Disney fan event.
Read more ›
Mon August 12th
Disney Interactive and Harmonix Music Systems has teamed up with Inon to develop original music for the game "Disney Fantasia: Music Evolved," a breakthrough musical motion video game inspired by Walt Disney's classic animated film "Fantasia."
Read more ›