Older articles
Thu February 28th
Now available in 'Nuka Cola Quantum' and 'Nuka Cherry' limited edition colors!
Read more ›
Tue February 26th
Listen again details inside!
Read more ›
Fri February 15th
Into The Storm single out 3.1.19
Read more ›
Mon November 26th
Inon's "The Inquisitor" for BMG Production Music receives 'Best Use Of Production Music In A Film Trailer'.
Read more ›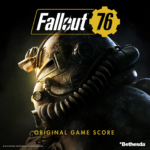 Fri November 16th
OST now available for streaming and digital download worldwide.
Read more ›