Older articles
Wed February 8th
"Discover" the first trailer featuring Inon's music.
Read more ›
Fri January 13th
Inon to discuss the creative process behind the scores for the rich, open-world of FALLOUT 4 and its DLCs.
Read more ›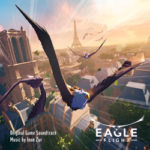 Tue October 18th
Ubisoft releases album for digital download and streaming.
Read more ›
Mon July 11th
Ubisoft announces Inon as composer for VR game which lets you experience the freedom of flying!
Read more ›
Fri July 8th
Featuring a special appearance by Inon performing on piano the World Premiere of the FALLOUT 4 Main Theme with the LAJS!
Read more ›