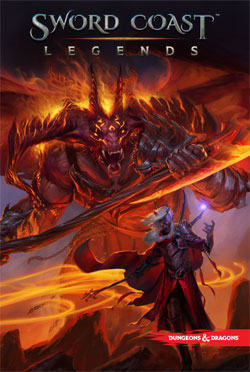 SWORD COAST LEGENDS
Tue May 26th
Inon is scoring the new fantasy role playing game SWORD COAST LEGENDS™ set in the Dungeons & Dragons Forgotten Realms universe from Wizards of the Coast.
Recorded in Prague, the Czech Republic by The City of Prague Philharmonic Orchestra, the rich orchestral soundtrack for Sword Coast Legends helps bring the game's numerous, well-known, and highly varied locations, environments and encounters to life from the raw emotion captured in Luskan Streets, to the uneasy anticipation of the Evermoors, and the heroic main theme. The official orchestral soundtrack for Sword Coast Legends will be available with the game later this year.
Full announcement here: https://swordcoast.com/content/scl-score-be-orchestrated-award-winning-composer-inon-zur
For more information visit: http://www.swordcoast.com.