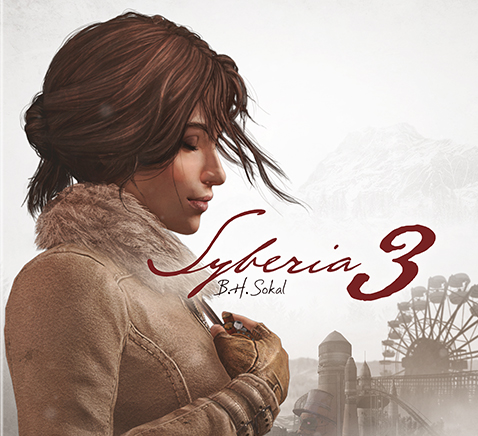 SYBERIA 3 Music Preview
Mon April 3rd
Microïds have released 3 new tracks from Inon's original score for SYBERIA 3: "Kate and the Youkols," "Valsembor's Lakeshore," and "Destiny Awaits."
"For SYBERIA 3 I was inspired by the game's heroic personal story about a woman [Kate Walker] from New York who sacrifices her well-being to fight for the Youkol tribe against dark eastern European forces. The musical score blends traditional orchestra with eastern European sounds to reflect this unusual, unique story, and Benoit Sokal's signature artistic vision." – Inon Zur
The game will be released on April 20 in Europe and April 25 in North America on PlayStation 4, Xbox One, PC/Mac.
Enter the enchanting world of Benoit Sokal's latest masterpiece.
Join Kate Walker in the unique world of Syberia. Dive into the story, puzzles, and mysteries of this fabulous adventure, conceived and drawn by Benoit Sokal, with music by Inon Zur.